Hiring the wrong person can cause a major roadblock. If you are eventually driven to the point of replacing them with a better fit, you have now spent precious time, compensation, benefits, and training on the wrong person. Ouch.
Making sure a salesperson is the right fit for your company is even more important than some other roles. Because they will be a spokesperson for your firm, and as a revenue generator for your business, it's absolutely vital to make the right choice during the hiring process. How is that done? Here are the 5 mistakes companies make when hiring salespeople, and how to avoid them.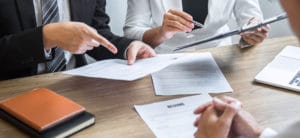 1. Missing the Best Candidates
You will always hire someone who is not a perfect match if you don't entice the best candidates to even apply. For this reason, it's crucial to be proactive in your sourcing of candidates. Relying entirely on an online application portal to provide you with potential candidates will lead to lackluster results. Candidates can simply click through the page and submit a resume, even if they might not be a good fit for the role.
Working with a recruiter changes this. Meeting candidates where they are and tapping into sources beyond online job boards could be the key to your sales success. After all, what if the perfect candidate for your sales role is working a different job right now, and is not in the stage of submitting applications? In this case, the only way to reach them is by reaching out to them proactively. Recruiters specialize in this.
2. Defining Evaluation Metrics
It's difficult to land the ideal candidate if you don't have a crystal clear idea what that candidate should be able to do. Take a moment to clearly define the requirements of the role and list any attributes that the candidate should possess. How many years of experience is required, and what type of experience are you looking for? Which career milestones will be most heavily weighed in your evaluation? Every candidate who applies will have a distinct basket of experiences to draw from. Before you've been tasked with comparing apples and oranges, denote which fruits would prove most valuable to your sales team.
3. Screening for Interest in Your Firm
Unfortunately, the job market is notoriously tough for candidates. This leads the majority of job seekers to apply to a large swath of jobs – including some they are unqualified for or have no matching experience with. Because salespeople are persuasive and elaborate by nature, it may be easier than you might imagine for a salesperson to explain why they are a good fit for your firm without giving any actual concrete detail as to why they applied to your company specifically. During the interview process, make sure to ask pointed questions about your firm in particular. Have they done their research? Is the candidate interested in this job, or simply in having a job in general? 
4. Verifying Sales Success
Salespeople are in the business of generating revenue for the firm. Before you hire a salesperson, avoid the pitfall of not verifying an individual's desire to do just that. Ask them to elaborate on specific sales wins they have orchestrated or contributed to in their past. Reach out to their provided references to gauge the level of their contribution to their team. To the degree that it is possible, do your most diligent research to confirm that this sales applicant can – and has – done what they claim they can.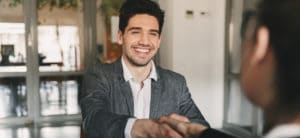 5. Finding a Cultural Match
If a salesperson is an absolute pain to work with, it might not matter how many clients they are bringing to your firm. Making sure a candidate is a cultural match is likely the most important aspect of the screening and interview process. Hiring managers who get too bogged down in the numbers might make the mistake of adding an unfit personality to their sales team, which could hinder the performance of the entire group. Screen the candidate for signs of the values your firm holds dear, even asking them directly what certain ideas mean to them. Most importantly, pay attention during the interview to make sure this person is the type who you could work well with. Compatibility cannot be overlooked.
Find Your Next Sales Star with Talance Group
At Talance Group, we focus on building long-term, fruitful relationships with our clients. If you are looking for the right talent for your company, we'd love to discuss how Talance's network offers a unique advantage. Our sales and marketing recruiters take the time to understand the complexities of your business and specific hiring needs before your search even begins. Our #1 rule is always to do what is in the best interest of our clients and candidates; your success is our shared goal. Visit our website at talancegroup.com/contact-us to start searching today. 
Like this article and want to learn more? Check out all of our free advice on www.asktalance.com where you can keyword search blogs, videos, recorded webinars, and more. If you have trouble finding what you are looking for, please reach out!