As industry has come roaring back since the initial shutdowns in 2020, many businesses in a wide variety of industries have found themselves struggling to remain fully staffed. Along with rapid growth, another force is spurring the increase in workplace vacancies: what some call the "Great Resignation."
At the end of July 2021, a record of nearly 11 million jobs were vacant. Resignations had been elevated for months, and in some age groups, we saw a rise of 20% year-over-year. To fully understand this market-moving phenomenon, we need to first dissect the details. The talent search professionals at Talance Group discuss who exactly is resigning, why they are choosing other options, and what employers can do to retain top talent.
Who Is Leaving?
According to a comprehensive analysis of recent resignation data conducted by the Harvard Business Review, the largest group of workers leaving their jobs lie in the 30-45 age group. This means that resignations are primarily taking place with established, mid-career professionals who are looking for a change. Employees in older demographics have not seen much change at all, and only a slight change has occurred in younger, entry-level employees. So, it would appear that the Great Resignation is not a market-wide, fully proliferated phenomenon, but more so a focused movement among older millennials and Gen-Xers.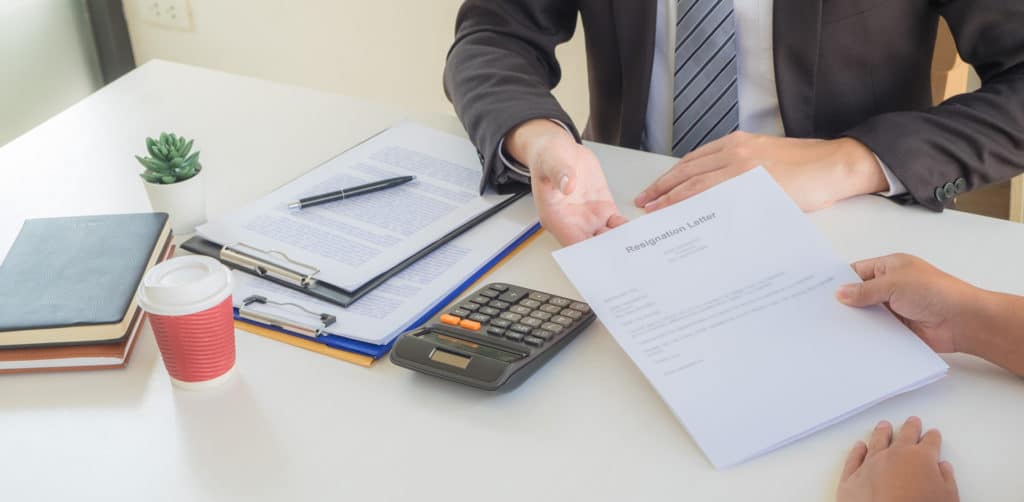 Why Are They Leaving?
In most cases, the reasons that employees are resigning are understandable. Many companies have experienced either a surge in growth, or massive layoffs in the past two years. Both of these scenarios can result in larger workloads placed on existing employees, causing stress and burnout over time.
The increase in remote work situations has also given workers a glimpse of life outside of work and caused them to rethink their work situations. As some have left, they have also entered a job search market that is desperately clamoring for qualified professionals. This has increased the leverage a candidate has when discussing new opportunities with employers. Benefits that have emerged as leading factors in a candidate's decision are retirement planning, flexible work schedules, comprehensive medical care, paid family leave, and of course, higher pay. In an increasingly tight talent marketplace, candidates are justifiably taking the opportunity to pursue careers that afford them the lifestyle they desire.
How Employers Can Respond
In response to these changing workforce dynamics, employers need a response plan. Continuing to operate under the same conditions while the mindsets of your employees are changing is a recipe for poor retention. Here are some tips:
Address the root cause of resignation at your firm.

If your business has experienced recent resignations, dig into the details of why this may be occurring. How is your compensation and benefits outlook compared to your competitors? Have your employees been strapped recently under an increased workload. Identify the problem first, then move on to solutions.
Create workflows and initiatives that focus on retention.

Reconsidering your advancement structure is a great way to incentivize retention – the sooner you can promote high-performing team members, the more likely they are to stay onboard. Mentorship programs and team-building events are also strong options to help foster a positive atmosphere at your firm. And of course, consider how cost inflation might be influencing your employee's lives, and consider offering commensurate raises.

Work with a recruitment firm.

The market is becoming increasingly complicated, and finding the right candidates can be tricky in a worker's market. Recruitment professionals have expansive networks and

search strategies

that can help you penetrate the market and source candidates you never would have encountered otherwise. In times like these, rely on the expertise of professionals.
Find and Retain Top Talent with Talance Group
At Talance Group, we believe in crafting mutually beneficial relationships between employees and their employers. We maintain a strong network of fully-vetted candidates at every career stage – from entry-level to C-suite. We treat each candidate search like it is our only search, listening to your needs and vision, then helping to match you with exceptional candidates. Reach out to Talance Group today to make a meaningful stride forward in your business.
For additional hiring commentary and industry news, check out www.asktalance.com where you can keyword search blogs, videos, recorded webinars, and more.